Download the Free HIPAA Regulation Checklist and 3-page Poster
What you need to know for your healthcare organization
Establishing and maintaining HIPAA (Health Insurance Portability and Accountability Act) compliance in the healthcare industry can be challenging, especially if you're not certain of your requirements. You know how important the legislation is, but identifying your exact duties can be confusing.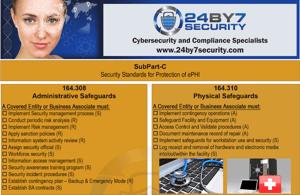 By downloading this HIPAA Regulation Checklist, you'll be able to:
Discover whether or not you need to comply
Quickly identify your obligations
Ensure you meet the requirements
Avoid costly non-compliance penalties
Use the form to access your checklist instantly.