Are you prepared for cybersecurity threats this year?
Download this free guide to discover the 11 actions you need to take
---
With every year, there are new unforeseen threats to cybersecurity. These threats impact the data, devices and technology we rely on every day. Malicious actors continue to find new ways to access your data and 2020 shows no signs of slowing down.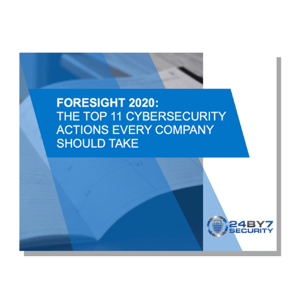 There is no single approach that will protect your organization from cyber threats. By implementing multiple, overlapping elements of security, you'll decrease your risk as much as you can.
Download this free guide to:
Expose potential gaps in your current cybersecurity strategy
Prepare your organization with a comprehensive plan
Get your entire team on board with your security initiatives
Fill out the form to access your guide now.