Ready to get featured on Our "CANDID" Cyber Corner?
Get featured as a respected face in CyberSecurity!
Think you have what it takes to excite and educate our viewers with your vast knowledge on today's trendy CyberSecurity topics? Take a chance today to get featured!
We have featured CyberSecurity professionals so far from NASA and IBM! .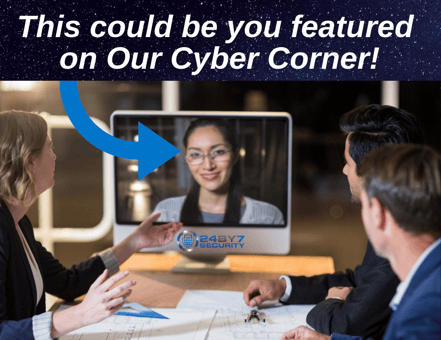 Why get featured on Our Cyber Corner?:
Create buzz for booking your own speaking engagements.
Link traffic to your own personal site or social platform.
Receive your own page on our site, plus a free stylized video/videos highlighting key points from your interview with us.
Fill the form on the right to express interest in being featured on our Cyber Corner!