5 Steps to HIPAA Compliance - Subscribe to our email series now!
Fill in the form to get access to the email series.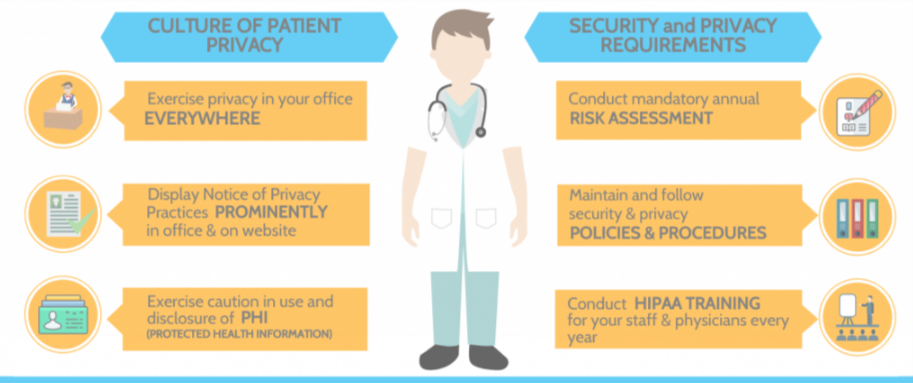 HIPAA, the Health Insurance Portability and Accountability Act, not only protects patient privacy but also seeks to ensure that medical practices and their employees protect patient's secrets (AKA: PHI - Protected Health Information). Medical professionals must follow HIPAA rules to protect data and prevent unauthorized persons and criminals from getting access to patients' confidential, private and financial information. Compliance not only helps you avoid fines, but also protects your reputation and helps you avoid penalties and criminal charges.
As professionals in the medical field, you have the moral and ethical responsibility to provide the utmost care to your patients, while abiding by laws that require you to protect the health information of each and every patient.
Find out what you should be doing now:
1. What should you have in your lobby and office?
2. Who should be talking about what?
3. How to create a culture of privacy?
4. How to teach your employees what they need to know.
5. What is a Risk Assessment and do you need one?
Wouldn't you love a short cut to help you satisfy HIPAA regulations? Fill in the form to the right to get access to the email series now!