Download the Ultimate Vendor Risk Assessment Handbook
Are your third-party vendors committed to cybersecurity?
A recent study found that more than 60% of organizations in the U.S. that have encountered a data breach, were compromised because of a third-party vendor.
Vendors can be valuable assets for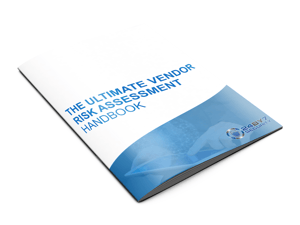 your company, but only when they're taking the necessary cybersecurity precautions to mitigate risk.
In the Ultimate Vendor Risk Assessment Handbook, you'll be able to leverage the capabilities of third-party vendors and simultaneously protect your data, systems, and network.
Here's a look at what's inside the handbook:
Which types of vendors do I need to assess?
Am I required to meet specific regulations when working with third-parties?
What questions should I ask of my vendors?
What should I do with the information?
Ready to get started on your vendor risk management plan? Complete the form to get your copy of the PDF now.